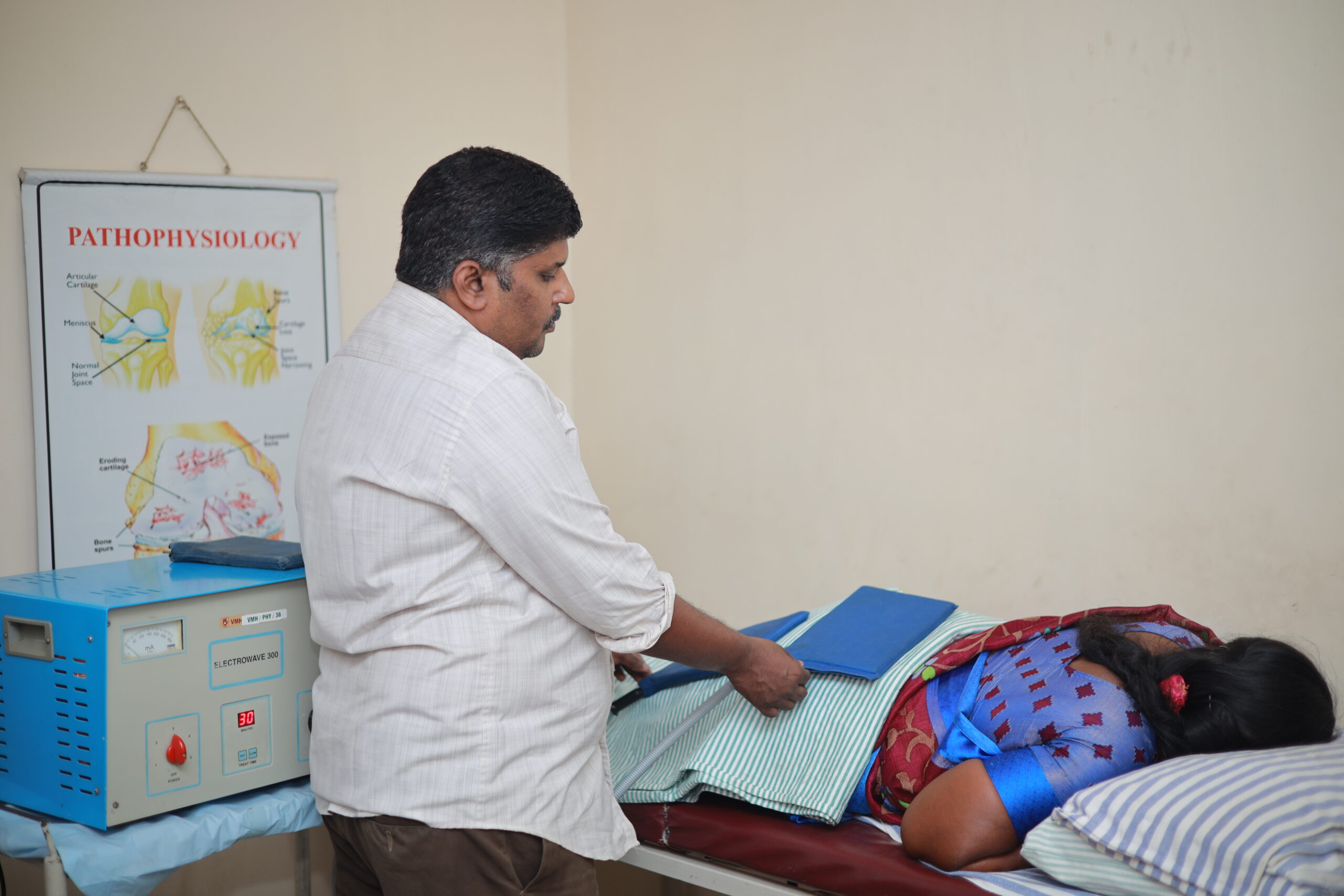 The Importance of Physiotherapy
Physiotherapy, often referred to as physical therapy, plays a crucial role in the healthcare industry, promoting rehabilitation, pain relief, and improved quality of life for individuals with various musculoskeletal and neurological conditions. Vikram Hospitals, a trusted name in healthcare, recognizes the significance of physiotherapy in enhancing the well-being of patients.
Understanding Vikram Hospitals
Vikram Hospitals is a leading healthcare institution renowned for its commitment to providing comprehensive medical services. With a focus on patient-centric care and the latest medical advancements, Vikram Hospitals has established itself as a beacon of hope for those seeking top-notch healthcare services.
Our State-of-the-Art Facilities
At Vikram Hospitals, we pride ourselves on our cutting-edge facilities. Our hospitals are equipped with advanced diagnostic tools, modern treatment options, and a team of highly skilled healthcare professionals. We are dedicated to delivering exceptional care across various specialties, including physiotherapy.
The Role of Physiotherapy at Vikram Hospitals
Physiotherapy is an integral part of the holistic healthcare approach at Vikram Hospitals. Our experienced physiotherapists work tirelessly to help patients regain mobility, reduce pain, and improve their overall quality of life. Whether you are recovering from surgery, managing a chronic condition, or aiming to enhance your athletic performance, our physiotherapy services can cater to your needs.
Conditions We Treat
Our physiotherapy department specializes in addressing a wide range of conditions, including but not limited to:
Orthopedic injuries

Neurological disorders

Sports injuries

Arthritis

Back pain

Rehabilitation post-surgery
Our team of skilled physiotherapists utilizes evidence-based techniques and personalized treatment plans to target the root causes of these conditions, promoting healing and recovery.
Comprehensive Care
At Vikram Hospitals, we emphasize a comprehensive approach to physiotherapy. Our treatments encompass not only physical exercises but also education, lifestyle modification, and pain management strategies. This multifaceted approach ensures that our patients receive holistic care that addresses their unique needs.
Why Choose Vikram Hospitals for Physiotherapy?
When it comes to choosing a healthcare provider for physiotherapy, several factors set Vikram Hospitals apart:
1. Expertise
Our team of physiotherapists is highly skilled and experienced in treating a wide range of conditions. They stay up-to-date with the latest developments in physiotherapy to provide you with the best possible care.
2. Personalized Treatment Plans
We recognize that every patient is unique. That's why we tailor our treatment plans to suit your specific needs and goals. Whether you're recovering from surgery or managing a chronic condition, our physiotherapy plans are designed to help you achieve the best outcomes.
3. State-of-the-Art Equipment
Vikram Hospitals is equipped with the latest physiotherapy equipment and technology to facilitate your recovery. Our commitment to innovation ensures that you have access to the most effective treatments available.
4. Collaborative Approach
We believe in a team-based approach to healthcare. Our physiotherapists collaborate with other specialists within Vikram Hospitals to provide you with comprehensive care. This ensures that all aspects of your health are considered during your treatment.
5. Patient-Centric Care
At Vikram Hospitals, you are at the center of everything we do. We prioritize your comfort, well-being, and satisfaction throughout your physiotherapy journey. Our compassionate staff is here to support you every step of the way.
Our Physiotherapy Services
Vikram Hospitals offers a wide range of physiotherapy services to cater to various needs. Some of our key services include:
1. Pain Management
Chronic pain can significantly impact your quality of life. Our physiotherapists employ various techniques, such as manual therapy, therapeutic exercises, and modalities like ultrasound and electrical stimulation, to manage and alleviate pain.
2. Rehabilitation
If you've undergone surgery or suffered an injury, our rehabilitation programs can help you regain strength and mobility. We create customized plans that focus on your specific condition and goals.
3. Sports Injury Rehabilitation
Athletes of all levels can benefit from our sports injury rehabilitation programs. We understand the unique demands of sports-related injuries and design rehabilitation plans to get you back in the game safely and efficiently.
4. Neurological Rehabilitation
For individuals with neurological disorders such as stroke, multiple sclerosis, or Parkinson's disease, our physiotherapists are trained to provide specialized care to improve mobility and enhance daily functioning.
5. Geriatric Physiotherapy
As we age, maintaining mobility and independence becomes increasingly important. Our geriatric physiotherapy services are tailored to the unique needs of older adults, promoting a higher quality of life in later years.
6. Pediatric Physiotherapy
We also offer pediatric physiotherapy services for children with developmental delays or musculoskeletal issues. Our gentle approach aims to improve a child's physical development and overall well-being.
Booking an Appointment
If you're ready to take the first step towards improved mobility and better health, booking an appointment with Vikram Hospitals' physiotherapy department is easy. Simply contact our dedicated appointment desk, and our friendly staff will assist you in scheduling a convenient time for your initial assessment.
Preparing for Your Visit
Before your first physiotherapy appointment, it's helpful to prepare some information to make the most of your visit:
A list of your current medications

Details of any surgeries or medical procedures you've had

Your medical history, including any chronic conditions

Your goals for physiotherapy (e.g., pain reduction, improved mobility)
By providing this information, you enable our physiotherapists to better understand your needs and develop a tailored treatment plan.