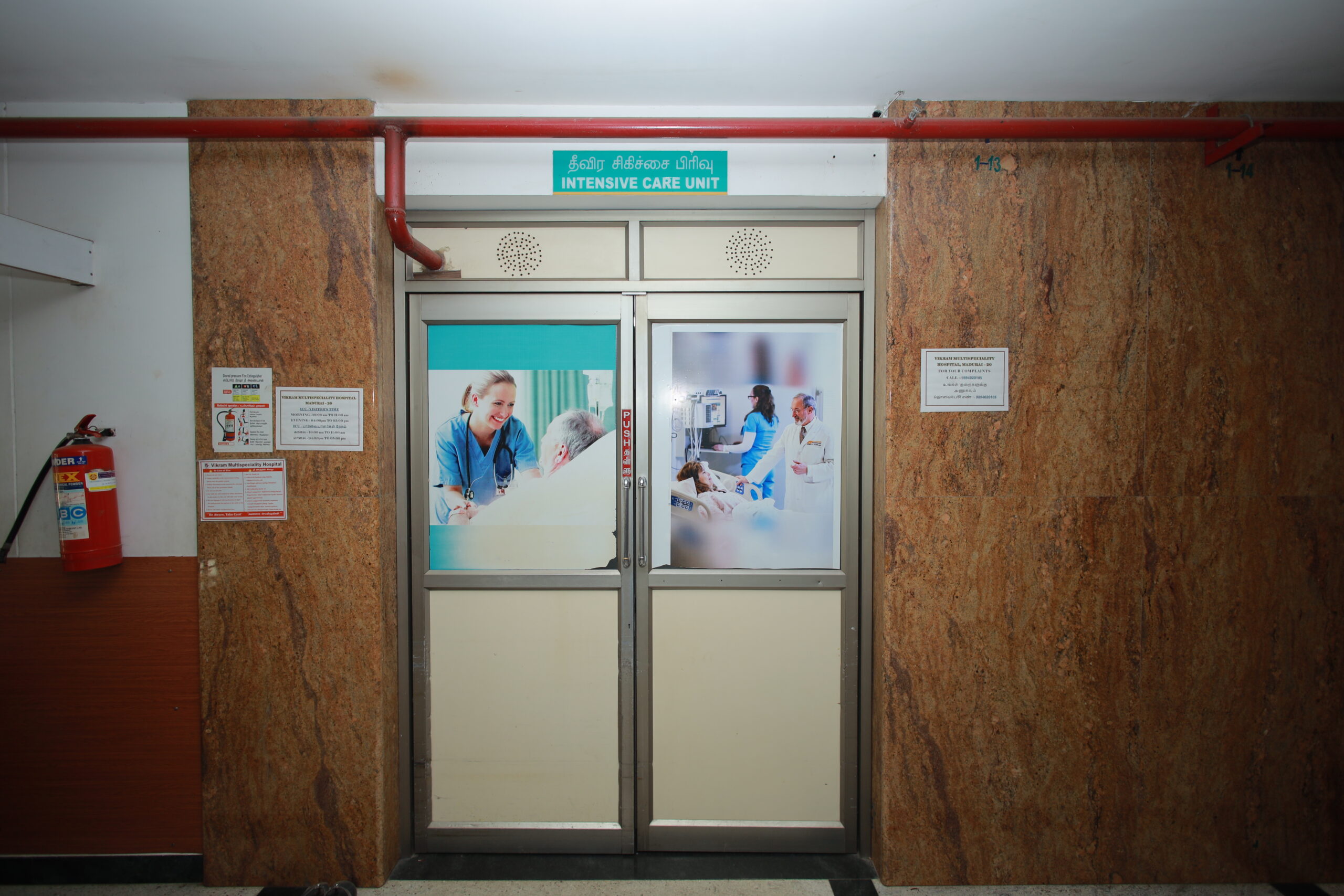 Understanding ICUs
ICU, which stands for Intensive Care Unit, is a specialized department within a hospital designed to provide intensive care to patients who are critically ill or require close monitoring and specialized treatment. ICUs play a pivotal role in saving lives and improving patient outcomes in situations where timely and precise medical intervention is critical.
Types of ICUs
ICUs are not one-size-fits-all; they are tailored to meet the unique needs of different medical conditions. Some common types of ICUs include:
Medical ICUs (MICUs):

These ICUs focus on patients with severe medical conditions like respiratory failure, sepsis, or cardiac issues.

Surgical ICUs (SICUs):

SICUs are dedicated to patients who have undergone surgery and need specialized post-operative care.

Neonatal ICUs (NICUs):

NICUs are designed to care for critically ill newborns, including premature infants and those with congenital disorders.

Pediatric ICUs (PICUs):

PICUs provide specialized care to critically ill children, addressing their unique medical needs.
The Importance of ICUs
ICUs are essential for a variety of reasons:
Life-Saving Care
In emergencies, such as severe accidents or cardiac arrests, ICUs are the difference between life and death. These units are equipped with advanced monitoring devices and life support systems that can sustain vital functions while medical teams work tirelessly to stabilize patients.
Specialized Expertise
ICUs are staffed with highly trained healthcare professionals, including intensivists, nurses, and respiratory therapists, who possess specialized skills in critical care medicine. Their expertise ensures that patients receive the best possible care during their stay in the ICU.
Continuous Monitoring
ICU patients require constant monitoring due to the severity of their conditions. This close observation allows healthcare providers to detect any changes or complications promptly, enabling timely interventions to prevent further deterioration.
Complex Treatment Modalities
ICUs are equipped with advanced medical equipment and technology, such as mechanical ventilators, hemodialysis machines, and ECMO (extracorporeal membrane oxygenation) devices. These tools enable the administration of complex treatments and therapies to stabilize and support patients.
Vikram Hospitals: A Beacon of Excellence in ICU Care
When it comes to providing top-notch ICU care, Vikram Hospitals stands out as a leader in the healthcare industry. Our commitment to excellence, cutting-edge technology, and a dedicated team of healthcare professionals make us the preferred choice for critical care services.
State-of-the-Art Facilities
At Vikram Hospitals, we understand the importance of having world-class infrastructure in our ICUs. Our facilities are equipped with the latest medical equipment and technology to ensure that patients receive the most advanced care available.
Expert Medical Team
Our ICU teams are led by experienced intensivists who are board-certified in critical care medicine. They work in tandem with skilled nurses, respiratory therapists, and support staff, ensuring that patients receive the highest level of care and attention.
Multi-Disciplinary Approach
We believe in a collaborative approach to healthcare. Our ICU teams collaborate with specialists from various medical disciplines to provide comprehensive care tailored to the specific needs of each patient.
Emphasis on Safety
Patient safety is our utmost priority. We have stringent protocols in place to prevent infections and ensure a safe environment for both patients and healthcare providers. Our commitment to safety is unwavering.
Specialized ICU Services
Vikram Hospitals offers a wide range of specialized ICU services to cater to diverse medical conditions:
Cardiac ICU
Our Cardiac ICU is dedicated to patients with heart-related issues. Equipped with advanced cardiac monitoring and interventional cardiology facilities, we provide critical care for those with acute cardiac conditions.
Neuro ICU
The Neuro ICU at Vikram Hospitals specializes in the care of patients with neurological disorders such as strokes, traumatic brain injuries, and seizures. Our team of neurologists and neurosurgeons are on hand to provide expert care.
Respiratory ICU
Patients with severe respiratory conditions, including acute respiratory distress syndrome (ARDS) and chronic obstructive pulmonary disease (COPD), receive specialized care in our Respiratory ICU. We offer advanced ventilatory support and treatments tailored to each patient's needs.
Transplant ICU
Vikram Hospitals is a leader in organ transplantation. Our Transplant ICU is equipped to care for patients before and after transplantation surgeries, ensuring the best possible outcomes for transplant recipients.
Innovations in ICU Care
We are committed to staying at the forefront of healthcare innovation. Vikram Hospitals continually invests in research and technology to enhance ICU care:
Tele-ICU Services
Our Tele-ICU program allows our intensivists to remotely monitor ICU patients using advanced video and monitoring technology. This ensures continuous care and immediate response to any changes in a patient's condition.
Artificial Intelligence (AI)
We harness the power of AI to assist our healthcare teams in analyzing patient data, predicting deteriorations, and recommending personalized treatment plans. AI helps us make data-driven decisions for better patient outcomes.
Advanced Simulation Training
Our healthcare professionals undergo regular simulation training to enhance their skills and readiness for complex ICU scenarios. This ensures that they are well-prepared to provide the best care possible in critical situations.
Patient Stories
The true measure of an ICU's success lies in the stories of the patients it has saved. Here are a few heartwarming stories of individuals who received life-saving care at Vikram Hospitals:
John's Road to Recovery
John suffered a severe heart attack and was rushed to Vikram Hospitals. Thanks to the quick response of our cardiac ICU team, he underwent a successful angioplasty and is now leading a healthy life.
Sarah's Miracle in the NICU
Sarah, born prematurely, faced numerous challenges in her early days. The NICU team at Vikram Hospitals provided her with specialized care, and today, she is a thriving toddler, defying all odds.
Mike's Battle with COVID-19
Mike contracted a severe case of COVID-19 and required critical care in our Respiratory ICU. With the dedication of our medical staff and advanced treatments, he made a full recovery and is now back to his normal life.